How long should I go to physical therapy after a car accident?
Accidents are an unfortunate part of life. Car accidents in particular often result in painful and debilitating injuries. If you've experienced this unfortunate event, you may have questions like, "How long does physical therapy take after a car accident?" or "How long should I go to physical therapy after a car accident?" You're not alone, and we're here to help you find the answers you need.
Experienced an auto accident? Unsure of the next step?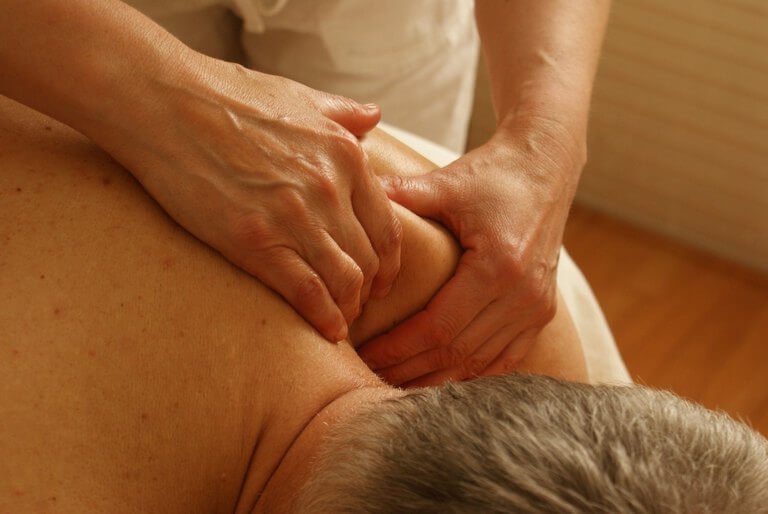 Let's delve into the topic, focusing on key aspects such as common injuries, the recovery process, physical therapy treatment, and how long you can expect the road to recovery to take.
Common Car Accident Injuries and the Role of Physical Therapy
In 2022, U.S. hospitals and medical centers will treat more than 4 million car accident injuries, many of which could have benefited from physical therapy. The types of injuries often treated by physical therapists include
Back injuries
Chest injuries
Broken bones and fractures
Neck injuries
Shoulder injuries
Knee injuries
Soft Tissue Injuries
Spinal Cord Injuries
Whiplash injuries

Physical therapists work with other specialists to aid in the recovery process and prevent further injury.
The Recovery Timeline: How long does physical therapy take after a car accident?
Each patient's recovery journey is unique, depending on the severity and type of injuries. However, the average car accident victim typically requires six to eight weeks of physical therapy for soft tissue injuries.
Factors That Affect the Length of Recovery
Your recovery time will be determined by factors such as the severity and type of injury, previous injuries, and your treatment goals. Keep in mind that recovery can take anywhere from a few weeks to years, depending on your individual circumstances.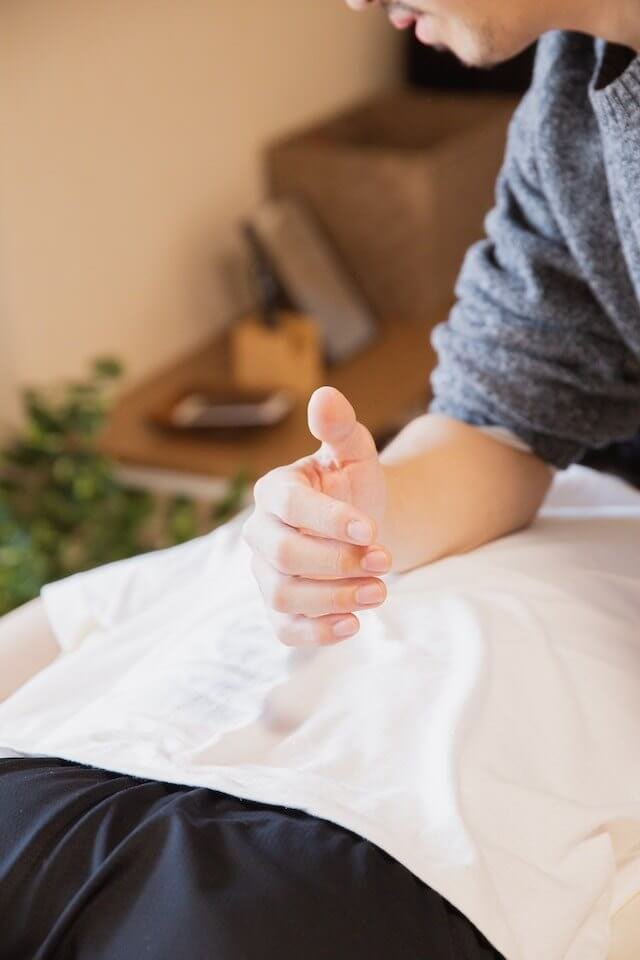 The Importance and Benefits of Continued Physical Therapy After a Car Accident
Continuing physical therapy until you are fully recovered is important for a variety of reasons:
Physical Therapy Enhances the Recovery Process
Physical therapy can help you regain strength, flexibility, and range of motion more quickly, easing your road to recovery.
Physical therapy helps manage pain
Regular exercise facilitated by physical therapy can help reduce pain, relieve stiffness, and speed the healing process.
Physical therapy can prevent long-term damage
Early physical therapy can prevent chronic pain and long-term damage, especially in the case of serious injuries.
Physical Therapy Can Restore Function in Patients with Old Injuries
If you've been in a car accident in the past and haven't received physical therapy, don't worry-it's never too late to start.
Physical Therapy Can Help Avoid Surgery
In non-life-threatening cases, physical therapy can potentially save you from needing surgery in the future.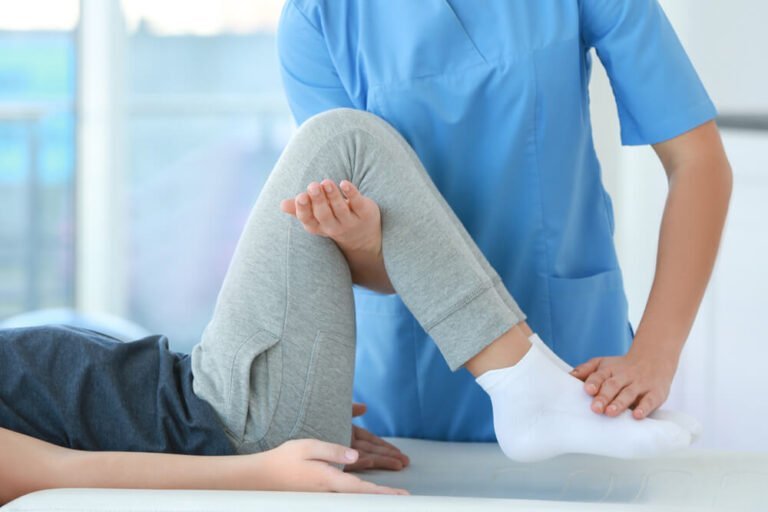 When can you stop physical therapy after a car accident?
While your physical therapist will guide you, here are signs that you may be nearing the end of your physical therapy journey:
The goal of physical therapy is to restore normal function to injured body parts. If you've reached your functional goals, you may be nearing the end of your physical therapy treatment.
Physical therapy should reduce pain over time. When you can perform daily activities with minimal or no pain, your physical therapy journey may be complete.
Ability to maintain gains at home
If you're able to do the prescribed exercises at home to maintain your results, your therapist may reduce the frequency of your appointments until you're completely independent.
Reduced risk of re-injury
Physical therapists aim to strengthen your body to prevent reinjury.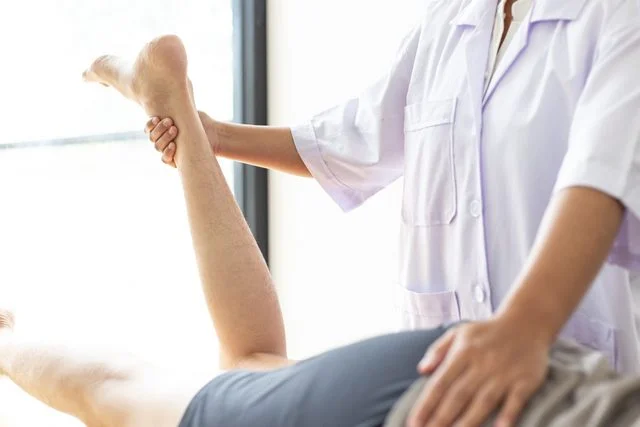 Proactive measures to prevent car accident injuries
While being proactive does not guarantee you will never have a car accident, taking precautions can significantly reduce the risk of serious injury.
Always buckle up before starting your journey. Seat belts can prevent serious injuries in many accidents by keeping passengers safe and reducing the risk of ejection in the event of a crash.
Speeding is a common cause of car accidents. It's important to obey the speed limit and adjust your speed based on road conditions and traffic.
Distractions such as texting, talking on the phone, or eating while driving can take your focus off the road. It is important to keep your eyes on the road to prevent accidents.
Driving under the influence
Driving under the influence of alcohol or drugs impairs your judgment and slows your reaction time. Always have a designated driver or use a taxi or ridesharing service if you've been drinking or using drugs.
Regular vehicle maintenance can help prevent accidents by ensuring that your vehicle is in good working order. Regular inspections can identify and correct problems before they lead to accidents.
Contact our physical therapy clinic today
After a car accident, it's important to consider physical therapy as part of your recovery process. Our expert team of physical therapists is here to help you manage pain, improve mobility, and get back on track to a healthy and active lifestyle.
If you've been in an accident and are unsure about how long your physical therapy treatment may last, or how long you should go to physical therapy after a car accident, don't hesitate to contact us. Our physical therapists are here to help you on the road to recovery.
We understand that every patient's case is unique. That is why we pride ourselves on creating personalized recovery plans that take into account your specific injuries, pain levels, and recovery goals.
Remember, getting you better is our priority, and we will be with you throughout your recovery process. Don't let the aftermath of a car accident take a toll on your quality of life. Let us help you return to your active lifestyle. Contact our physical therapy clinic today.
What Our Customers Are Saying
Holly and Shannon are incredible! They've helped me so much with both my knee and my ankle. They're personable and friendly, and I always walk out feeling 10x better. Highly recommend!
Dr Belits has been truly amazing! I haven't felt this good in years! He takes time to listen to my pains and concerns and then leaves me feeling like a new man at the end of our chiropractic session. Top notch care.
A huge shout-out to PTA Shannon McIlwaine! Shannon is both knowledgeable and personable, but most importantly, has magical healing hands. She explains what she's doing and why it's helpful, teaching you about your physical condition as she heals you. During rehab, she manages to squeeze out every last bIt of effort from you to work a little harder and strengthen a little more, watching for correct technique and body alignment. I highly recommend Colorado Health Clinic, PTA Shannon McIlwaine, along with Michael Kaspin, DPT.
My whole family has been helped by Dr. Steve Slava Belits for several years. He is knowledgeable, helpful, and thorough, I would highly recommend him.
Dr. Holly Johnson is wonderful! I saw her many times for dry needling a tight jaw, back work, and foot work! Holly is kind, passionate, and so sweet. Excellent care and guidance in managing my pain!
Shira Schwartz
2022-05-18
The whole team is so patient and helpful. They helped me with my horrible headaches and the atmosphere was very friendly, with everyone always laughing and smiling. Dr. Kaspin especially took the time to work with me, checking in on me, and made sure that I left in way better condition than I came in.
Dr. Belits has helped tremendously with my recovery from a car accident. He always takes the time to make sure that all of my concerns are addressed. I highly recommend him to anyone looking for a reliable chiropractor!
I have been going to see Dr Mikhail Kaspin for a few months now for my knee problems. I have noticed a lot of improvement in my daily tasks. Dr Kaspin is always happy to help and excited to see my progress.
Brendan Freedman
2022-05-14
Michael is great. He worked with both of my kids in high school as they prepared for college sports. He helped my daughter recover from acl surgery and did maintenance and recovery training with my son for his soccer seasons. He also helped me stay able to play full court basketball well into to mid 50s. He has reasonable price, super knowledgeable and very reliable. Highly recommend.
Great Clinic with awesome staff! Have had nothing but a positive experience with my ACL recovery and will definitely be recommending this place to my injury prone friends!
Our multidisciplinary team of chiropractic, physical therapy, and massage therapy provides a balanced and innovative quality of care to
improve the quality of life of our patients.