South Denver Massage Therapist
Massage therapy for after a car accident
Pain that comes from car accidents and other traumatic events can change your life. It can be hard to find an effective way to take care of pain and other ailments. At Colorado Health Clinic, we help people build a customized health plan for their unique situations. With our services, our patients are able to find relief for their pains and go on with their lives.
Providing the Right Touch with your Massage
Massage Therapy for Pain & Trauma
Properly taking care of your body is an essential part of your overall health. When something gets in the way it can be difficult to get back on track. Whatever you are going through, we know that it's important to discover the right treatment plan.

At Colorado Health Clinic, we go above and beyond with a holistic health philosophy. We believe it is important to treat the whole person instead of just a few symptoms. With massage therapy, we help your muscles calm and relax so that you are prepared for healing. Massage therapy is a great way to prepare the body and mind as they begin their healing journey.
Relaxation and Healing in South Denver
Deep Tissue Massage Therapy
Our popular massage therapy services are often the number one choice of patients. Our massage therapy services include both deep tissue massage and therapeutic massage. 
Experience the Relief you're after
Therapeutic Massage Therapy with Colorado Health Clinic
At Colorado Health Clinic, we offer comprehensive massage therapy services as part of our full holistic service offerings. With a deep specialization in therapeutic and deep tissue massages therapy, we're ready to help you find comfort and bodily restoration.
What Our Customers Are Saying
Holly and Shannon are incredible! They've helped me so much with both my knee and my ankle. They're personable and friendly, and I always walk out feeling 10x better. Highly recommend!
Dr Belits has been truly amazing! I haven't felt this good in years! He takes time to listen to my pains and concerns and then leaves me feeling like a new man at the end of our chiropractic session. Top notch care.
A huge shout-out to PTA Shannon McIlwaine! Shannon is both knowledgeable and personable, but most importantly, has magical healing hands. She explains what she's doing and why it's helpful, teaching you about your physical condition as she heals you. During rehab, she manages to squeeze out every last bIt of effort from you to work a little harder and strengthen a little more, watching for correct technique and body alignment. I highly recommend Colorado Health Clinic, PTA Shannon McIlwaine, along with Michael Kaspin, DPT.
My whole family has been helped by Dr. Steve Slava Belits for several years. He is knowledgeable, helpful, and thorough, I would highly recommend him.
Dr. Holly Johnson is wonderful! I saw her many times for dry needling a tight jaw, back work, and foot work! Holly is kind, passionate, and so sweet. Excellent care and guidance in managing my pain!
Shira Schwartz
2022-05-18
The whole team is so patient and helpful. They helped me with my horrible headaches and the atmosphere was very friendly, with everyone always laughing and smiling. Dr. Kaspin especially took the time to work with me, checking in on me, and made sure that I left in way better condition than I came in.
Dr. Belits has helped tremendously with my recovery from a car accident. He always takes the time to make sure that all of my concerns are addressed. I highly recommend him to anyone looking for a reliable chiropractor!
I have been going to see Dr Mikhail Kaspin for a few months now for my knee problems. I have noticed a lot of improvement in my daily tasks. Dr Kaspin is always happy to help and excited to see my progress.
Brendan Freedman
2022-05-14
Michael is great. He worked with both of my kids in high school as they prepared for college sports. He helped my daughter recover from acl surgery and did maintenance and recovery training with my son for his soccer seasons. He also helped me stay able to play full court basketball well into to mid 50s. He has reasonable price, super knowledgeable and very reliable. Highly recommend.
Great Clinic with awesome staff! Have had nothing but a positive experience with my ACL recovery and will definitely be recommending this place to my injury prone friends!
Our multidisciplinary team of chiropractic, physical therapy, and massage therapy provides a balanced and innovative quality of care to
improve the quality of life of our patients.
Accident Recovery Massage in Denver: How Massage Therapy Can Help You Heal
If you have been involved in a motor vehicle accident or any type of accident that has caused physical injury, your recovery process can be challenging and may take months. In addition to medical treatments, therapeutic massage can be an effective complementary therapy to help speed up your recovery process. Colorado Health Clinic, located in downtown Denver, offers customized accident recovery treatment options that can help you get back to your daily activities faster.
Motor Vehicle Accident Recovery: How We Can Help
At Colorado Health Clinic, we understand that motor vehicle accidents can cause a variety of injuries, including whiplash, lower back pain, myofascial pain, headaches, migraines, shoulder sprains or strains, cervical sprains or strains, thoracic sprains or strains, and lumbar sprains or strains. We work with you to design a personalized treatment plan that suits your injury, recovery process, and schedule.
Swelling and Accident Recovery: How Massage Therapy Can Help
After an accident, swelling and inflammation can be a common occurrence. Our recovery-focused massage therapy programs can promote better circulation of the circulatory and lymphatic systems, which can help reduce swelling. Therapeutic massage can also help with the stiffness and soreness that often accompanies motor vehicle accidents, and can improve your range of motion by increasing blood flow through the injured area. At Colorado Health Clinic, we specialize in various massage therapy techniques, including neuromuscular massage therapy, cranial-sacral therapy, and deep tissue massage, which can be combined to aid in any accident recovery process.
Massage Therapy Relieves More Than Just Physical Injury
After a car accident, you may experience post-traumatic stress disorder, which can affect both your physical and mental well-being. Therapeutic massage can be extremely beneficial in helping to relax your nervous system from the shock and trauma, bringing your body back into both a psychological and physiological balance. At Colorado Health Clinic, we understand that your mental recovery from an accident is just as important as your physical recovery, and we offer massage therapy to help with both.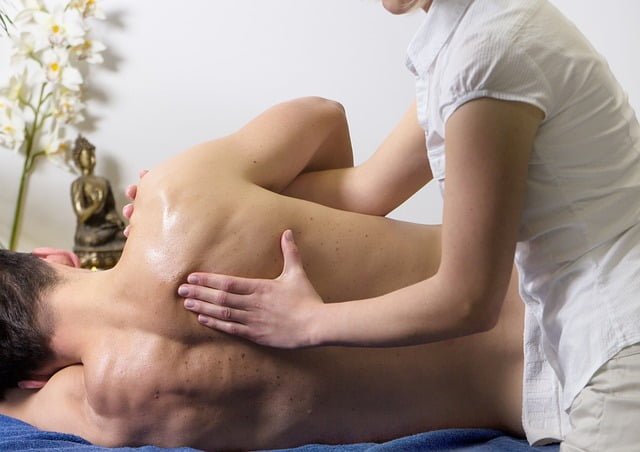 Massage Therapy to Treat All Types of Injuries
Even minor accidents can cause strain on your cervical spine. Massage therapy can help reduce the traumatic stress of the accident, alleviate pain and swelling, improve your range of motion, and enhance your circulation, promoting optimal healing. Our team of experts at Colorado Health Clinic works with you and your orthopedist or physical therapist to create unique, comprehensive massage therapy treatment plans that are customized to your injury and your needs.
In conclusion, when you are recovering from an accident, massage therapy can be a valuable tool to aid in your healing process. At Colorado Health Clinic in downtown Denver, we offer a variety of massage therapy techniques to help you recover from any injury. Contact us today to schedule your first appointment and start your journey to recovery.